Business owners often overlook the importance of reconciling bank accounts monthly. Yet, this is one of the most crucial parts of staying on top of your company's growth. At year end here at The Payroll Department, we hear from our business owner clients what a huge task getting ready for tax season is for them. It doesn't have to be that way. If you're going to manage your business accounts right, here's what you need to know.
What is Account Reconciliation?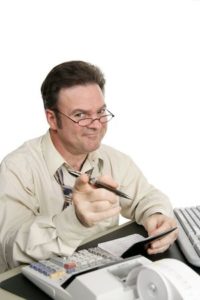 On the surface, bank reconciliation is pretty simple. If you already understand the process of balancing a checkbook, this has a lot of similarities. You just need to compare your bank statements to your own records. If everything matches—great! But don't go too quick about this. You'll want to be sure that everything is correct. Doing so keeps your accounts accurate and prevents an error from creating a financial disaster that could have long-term repercussions.
When both sides don't match up at the end of the month, you'll need to figure out why. Is there an outstanding payment that just hasn't cleared with the bank yet? Or a bigger discrepancy? If you can easily spot why the two accounts don't have the same total, you shouldn't need to worry. It's normal for checks to take a few days to process. And if everything will eventually match up soon, you're in the clear. It's the other issues that need extra attention.
How Monthly Reconciliation Helps
Reconciling your accounts is a smart way to spot any suspicious transactions, errors with invoices or accounting, and even bank fees that you would have missed otherwise. Reviewing the benefits of reconciliation is a great incentive to get this task on your monthly to-do list.
Early Intervention
One the most obvious reasons to reconcile bank accounts each month is that it helps you stay ahead of the game for your corporate taxes. If you have any concerns, bring them up with your accountant right away. Odds are, the correction will be a quick fix, instead of a long, complicated puzzle to solve months after the fact in the spring.
Unauthorized Payments
It's never fun to see money missing from your account, but again, it's better to spot it sooner rather than later. Do you know why (and where) all your business checks are going? Or is there an unauthorized vendor on the list? Verifying these payments will help ensure that no one in the company is making unnecessary withdrawals.
Overdue Invoices
Most business owners are pretty good about keeping informed with their customers' payments, but it's still good to confirm that all checks have cleared. You don't want to miss bounced checks more than a month out—it's always better to catch those errors as quickly as possible so you can deal with them straightaway. Everything is more difficult to correct the older it is.
Bank Errors
Another reason you will learn that it helps to reconcile bank accounts is because it keeps you up-to-date on any bank errors. If your accounts show a different total, that might mean your bank has inaccurately reported a payment, or even miscalculated what your account balance should be. Missing or inaccurate deposits can through you into a hole quickly. Reconciling your account is also a good time to watch for any unexpected bank fees or late credit card payments.
Accurate Accounts
When you watch for all the reconciliation tips above, you'll be able to know—with confidence—exactly how much money your company has from month to month. Maintaining accurate accounts year-round can help you prepare for new business expenses, bonuses, and other plans for company growth. It always helps to have all the numbers and facts about your company!
Reconcile, or Leave it to the Pros
While some business owners are completely capable of handling their account reconciliation on their own each month, plenty of others prefer to leave the task to a bookkeeper or other accounting professional. Verifying these accounts can take some time, especially for organizations that deal with lots of transactions every day.
No matter what size company you have, The Payroll Department can help. Our clients come to us for all types of payroll and bookkeeping needs, and we're proud to be your trusted advisors for your business matters. Contact us today to discuss your options for outsourced bookkeeping and payroll services. We'd be more than happy to answer your questions!
-Elaine of The Payroll Department Blog Team