Teresa Ray
Teresa Ray owns and operates The Payroll Department, Inc. She started the company in 1990 with the belief that she could provide excellent service to businesses, making them feel as comfortable as if they were dealing with the payroll department right down the hall. After years in the industry, she knows what a relief it is for business owners to feel confident that the payroll and all the tax and regulatory issues are handled properly. When questions or problems arise, she is right there ready to help and resolve them.
Her business experience has helped her to develop high standards that have become a hallmark of the services provided by The Payroll Department. Accuracy, dependability and professionalism are not optional; they are consistent standard operating procedures.
Teresa is also very active in the community. She is a Distinguished Past President of the Brownsburg Kiwanis Club, has served on the Brownsburg Chamber of Commerce Board of Directors for many years, has been Chair for the Brownsburg Rainmakers Event and sat on the Hendricks County Community Foundation Board of Directors. Teresa and her husband, Shane, owner and operator of XRB Radio in Brownsburg, reside in Pittsboro where they enjoy the country life. Teresa has two sons, Jason and Corey, a daughter-in-law, Casey, and two granddaughters, Cameron and Tyler.
---
Grace Walker
Grace Walker has been with The Payroll Department, Inc. since 2002. Grace is the CFO of the escrow and payroll accounts.  She keeps the financial side of the payroll accounts running smoothly.  Grace is the software expert of the very sophisticated, complex software package that we use.  Just recently, Grace has added to her list of services the bookkeeping/accounting services that we offer.  Grace is Quickbooks certified and is helping clients do what they do best by saving them time.  Saying she personifies grace under pressure is an understatement. Through years of experience, she has developed the ability to quickly assess situations, think them through to the best resolution and communicate calmly and accurately to ease the concerns of panic-stricken clients. With Grace on the job, business owners can feel confident their payroll issues as well as any bookkeeping issues will be addressed carefully and seriously. Grace is very active with her church and also is an avid runner. Grace and her husband, Justin, live in Danville and they have three daughters, Elizabeth, Abi and Belle.
---
Debbie Gerboth
Debbie joined The Payroll Department, Inc. in May 2021, after finishing her Finance Degree at Indiana University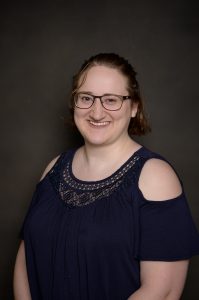 Kelley School of Business Indianapolis. She brings an excitement for payroll accounting, which she first discovered she enjoyed while in high school and competing in accounting competitions through Business Professionals of America. While it has been only a short time since she began, she has shown a positive attitude, a dedication to the task and a desire to meet our customers and learn their individual needs. Debbie enjoys reading, traveling and time with Sam, her 20pound, 10year old cat who was also her "study buddy" through school. Debbie is the Lead Processor and is ready to answer your payroll questions or assist you with your payroll issues.
---
Abi Walker
Abi Walker joined the Payroll Department in June 2021. She is finishing up her senior year of high school at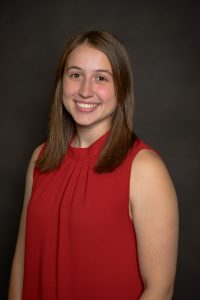 Danville and will go to college to get her degree in accounting. Her interest in accounting was formed in high school where she enjoyed math classes and working with numbers. She spends her free time with student council, throwing shot put and discus, and lifting. Being a Payroll Specialist, she is dedicated to getting your payrolls done right and on time.