Jason Gibson
Jason received both his undergraduate and graduate degrees from the Kelley School of Business at Indiana University. After working for the first several years of his career at large accounting firms like Arthur Andersen and Ernst & Young, he decided to start his own firm to meet the needs of businesses and individuals in my local community. He's lived in Hendricks County nearly his entire life and enjoys being a part of the community. Jason and his wife are members of Calvary Church in Plainfield and enjoy serving in and with their local church. They have two daughters and a dog. In his free time, he enjoys rowing and spending time with his family.
---
Teresa Ray
Teresa Ray is the founder of The Payroll Department, Inc. She started the company in 1990 with the belief that she could provide excellent service to businesses, making them feel as comfortable as if they were dealing with the payroll department right down the hall. It's a relief for business owners to feel confident that the payroll and all the tax regulatory issues are handled properly. Accuracy, dependability and professionalism are not optional; they are consistent standard operating procedures. Teresa and her husband, Shane, reside in Pittsboro where they enjoy country life, RV'ing and their dog, Bella.
---
Grace Walker
Grace Walker has been with The Payroll Department, Inc. since 2002. Grace is the CFO of the escrow and payroll accounts. She keeps the financial side of the payroll accounts running smoothly. Grace is the software expert of the very sophisticated, complex software package that we use. She also leads our bookkeeping/accounting services team and is Quickbooks certified. Her goal is to help clients do what they do best by saving them time. Through years of experience, she has developed the ability to quickly assess situations, think them through to the best resolution and communicate calmly and accurately to ease the concerns of our clients. With Grace on the job, business owners can feel confident their payroll issues as well as any bookkeeping issues will be addressed carefully and seriously. Grace is very active with her church and also enjoys running and lifting weights. Grace and her husband, Justin, live in Danville and they have three daughters, Elizabeth, Abi and Belle.
---
Debbie Gerboth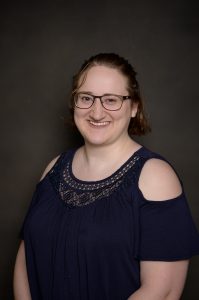 Debbie joined The Payroll Department, Inc. in May 2021, after finishing her finance degree at Indiana University Kelley School of Business Indianapolis. She brings an excitement for payroll accounting, which she first discovered she enjoyed while in high school and competing in accounting competitions through Business Professionals of America. Debbie demonstrates a positive attitude, a dedication to the task and attention to detail, and a desire to meet our customers and learn their individual needs. She enjoys reading, traveling, and time with friends and family. Debbie is the Account Specialist and is ready to answer your payroll questions or assist you with your bookkeeping.