You never know when new legislation might be passed, turning your small business's life upside down.  Just when you think you have things figured out and your business is on the right track, the government can decide that you need to change the way you operate.  Small business owners in New York are currently facing a scenario in which proposed legislation threatens to change the way they will be allowed to pay their employees.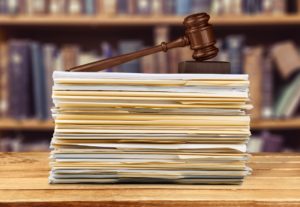 A bill which is scheduled to go into effect in October of this year would require all employers to receive re-authorization from employees in order to continue paying them via direct deposit or a payroll card.  In cases where re-authorization is not obtained, employers would have to pay in cash or by check.  For some employers, this would represent a substantial change from their current payroll practice of 20 to 30 years.
The administrative burden of obtaining this re-authorization would fall squarely on the shoulders of employers.  Since this rule would apply to nearly all non-exempt workers in the state of New York, the time and resources required could be substantial.  The law also requires that businesses be assessed a fine if employees do have access to an ATM which provides unlimited withdrawals within reasonably close proximity.
Employees likewise may suffer some negative consequences from the proposed legislation.  They face the possibility of their pay being interrupted if their method of payment is not re-confirmed in the stipulated time frame.  And since this rule is being applied to all workers, some may be perfectly happy with the way they are currently being paid!
This legislation is just one example of how the regular functions of businesses can be changed based on new legislation.  How will future acts of the government affect local Indiana small businesses?  It's impossible to predict.  But you can be sure that The Payroll Department will be on top of any payroll-related regulations that are passed or proposed.  That's one of the benefits of outsourcing your payroll operation to The Payroll Department.  You don't have to worry about changes in the law or how they will affect you; we will take care of that for you.  Give Teresa Ray a call at 317-852-2568 and find out how The Payroll Department can handle these concerns for you.
-Jessica of The Payroll Department Blog Team